Want to enter the Philippine market? How much do you know about the Philippines BPS certification (PS certification)? The product enters the Philippine market, how can we not master the certification information? The Bureau of Product Standard (BPS, Bureau of Product Standard) is a government agency under the Department of Trade and Industry (DTI). It is a national standards agency authorized by the laws of the Philippines. It is responsible for formulating, adopting, implementing and promoting Philippine national standards. (PNS). In order to protect the health and safety of consumers, BPS includes some products in the list of compulsory certification products (the list is updated every year). For products in the compulsory certification product list, in order to enter the Philippine market, you must obtain a PS (Philippine Standard) license and an ICC (Import Commodity Clearance) certificate, and paste the PS and ICC logos on the product or packaging. This article will detail the information about PS certification.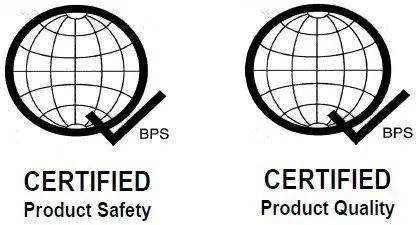 1. Requirements for applying for PS certification
1) Have a complete factory quality assurance system (factory needs to obtain ISO 9001 quality system certification);
2) The factory has testing equipment that can perform necessary incoming material inspection, process inspection, finished product inspection, and product inspection;
3) The factory's testing and measuring equipment must be calibrated;
4) The factory's products meet the requirements of the relevant Philippine Technical Standards (PNS) and pass the test of the BPS accredited laboratory;
5) The factory must purchase the original Philippine technical standard (PNS standard) from BPS
2. Information required to apply for PS certification
1) The name of the company or enterprise and the terms of the subcontracting agreement (applicable to the case where the trademark owner subcontracts its product to the manufacturer);
2) Quality manual;
3) Brief description of manufacturing process;
4) The serial number of product certification documents such as manufacturing process, materials, quality control, etc.;
5) List of testing and inspection equipment;
6) A brief description of the equipment maintenance and correction system for all testing or inspection equipment;
7) Copies of labels and signs required by the standard;
8) Location map of the factory;
9) Commit to abide by the PS certificate terms and regulations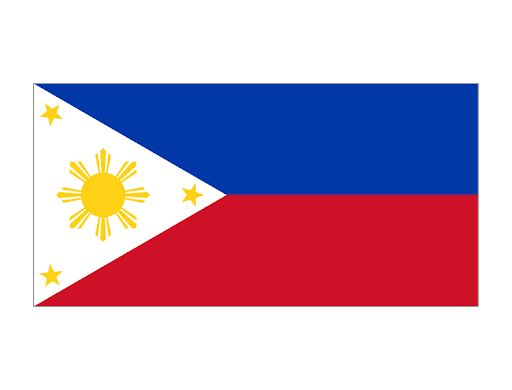 Third, the process of applying for PS certification
Certification mode: factory inspection + type test performed by an organization recognized by BPS.
Certification cycle: It depends on the time of product testing, and the testing time depends on the type and quantity of the product.
1) Preparation of certification application materials;
2) The application form is fair at the Philippine Embassy;
3) Submit application materials to BPS;
4) BPS performs product and quality system evaluation;
5) Factory inspection;
6) Sample testing;
7) Issuance of project review report;
8) Issuance of sample test report;
9) BPS review report and certification;
10) Annual review
The validity period of the PS certificate is five years, and a factory inspection must be carried out every year to maintain the validity of the certificate.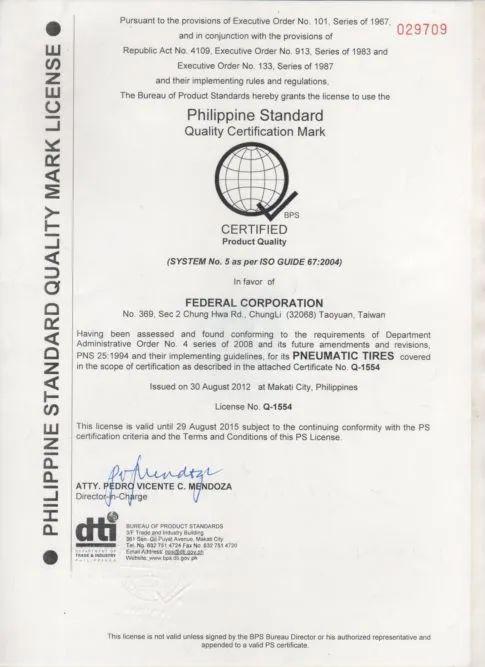 4. Partial list of PS compulsory certification products
1) Home appliances
Electric fan, electric iron, electric mixer, microwave oven, rice cooker, electric kettle, electric coffee machine (coffee maker), TV, CD/VCD/DVD player, Blu-ray player, toaster (toaster), electric stove , Induction cooker, electric bakeware, electric oven, health pot, series performance, dehydrator (dryer, clothes dryer), refrigerator, freezer, air conditioner, electric juicer, electric food mixer, electric food processor, electric Kettle, electric pressure cooker, electric stew pot, purple casserole, multi-purpose pot
2) Construction
Ballasts, energy-saving lamps, self-rectifying LED bulbs, string lights (Christmas lights), double-head fluorescent lamps, O-type lamps, tungsten bulbs, lamp holders, starter brackets, starters, air switches, fuses, fuse boxes, PVC insulation tape, plugs, sockets (wall plugs), patch panels, switches, knife switches, PVC insulated flexible wires, thermally insulated wires and cables
3) Machinery, building materials
Black-body steel pipe, galvanized steel pipe, mixed hydraulic pozzolan cement, Portland cement, rebar, angle steel, polybutene (PB) pipe, PE water pipe (polyethylene water pipe), UPVC pipe, UPVC conduit pipe, PVC-U sewage pipe , Semi-finished steel rods, bathroom (basin, toilet, urinal, bidet), steel wire, iron nail
4) Chemicals, consumer products
Brake fluid, portable fire extinguishers, fireworks, voyeuristic helmet visors, tire inner tubes, lead-acid batteries, lighters, steel cylinders, car cylinders, matches, medical oxygen, plastic stools, chairs, seat belts, car safety glass, car tires , LPG system for vehicles, CGN system for vehicles